Once you've set up Google Analytics, which will let you see your visitors, you should also set up Google Search Console (which used to be known as Google Webmaster Tools), which will tell you about your site's health, how it complies with Google's requirements for a good site experience, and other information. It seems confusing, but basically think about it this way:
Search Console is for basic site information
Analytics is for site traffic (visitors)
Don't worry! You don't need to a be a webmaster to do this! Once you have your Analytics account set up it's actually quite easy.
Go to google.com/webmaster or webmaster.google.com: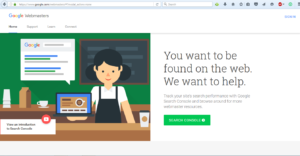 Click on the green button.
Once you are in the console, you want to "Add A Property," which is the red button in the top-right:


Then you put your url in the pop up. Click "Add."
Then you will be asked to verify your account.
The "Recommended method" to verify your account is usually to upload a file to your server.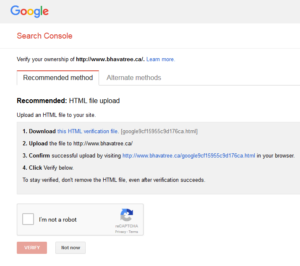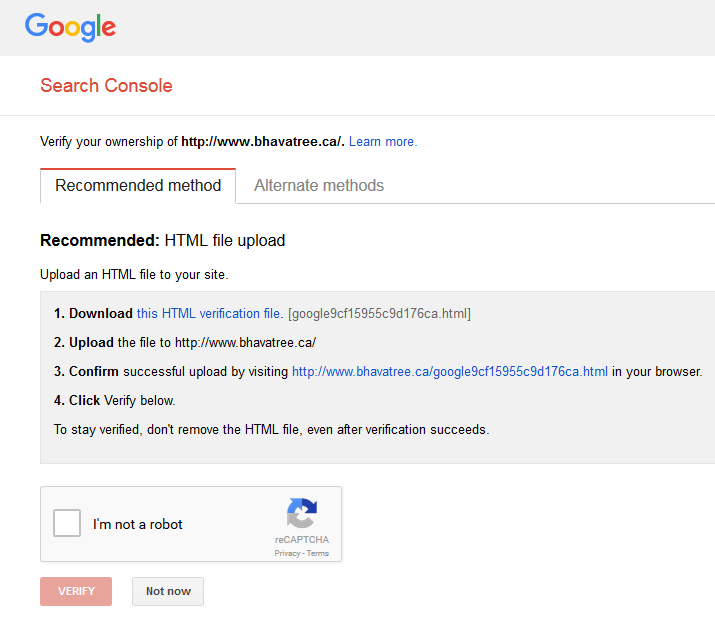 That's not something you'll have to do if your site has already been added to Analytics. Instead, you can click on "Alternate methods":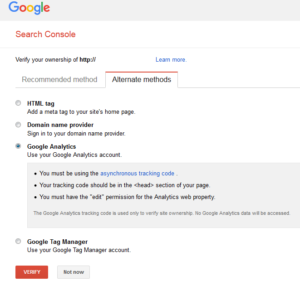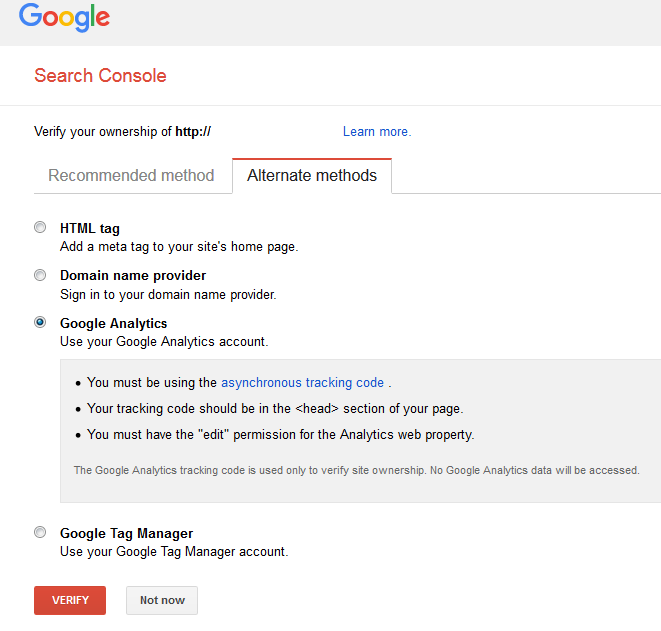 And then once it's verified you will be able to use Search Console to see your site health. Also, Google will email you with suggestions about how to make your site better.
To learn how to use Search Console, and more information about using a website to market your business online, click this link.
How to Set Up Google Search Console (Webmaster Tools)